In collaboration with the Microsoft Power BI team, we created the Application Lifecycle Management (ALM) Toolkit. ALM Toolkit allows developers to compare data models, merge changes by multiple developers, generate reports detailing changes, and selectively push changes to production.
Key Highlights:
View differences between two data models.
Selectively push changes by allowing developers to skip, update, create, or delete prior to making an update.
Generate an Excel report with the differences between two data models.
Update the target model from directly within the toolkit.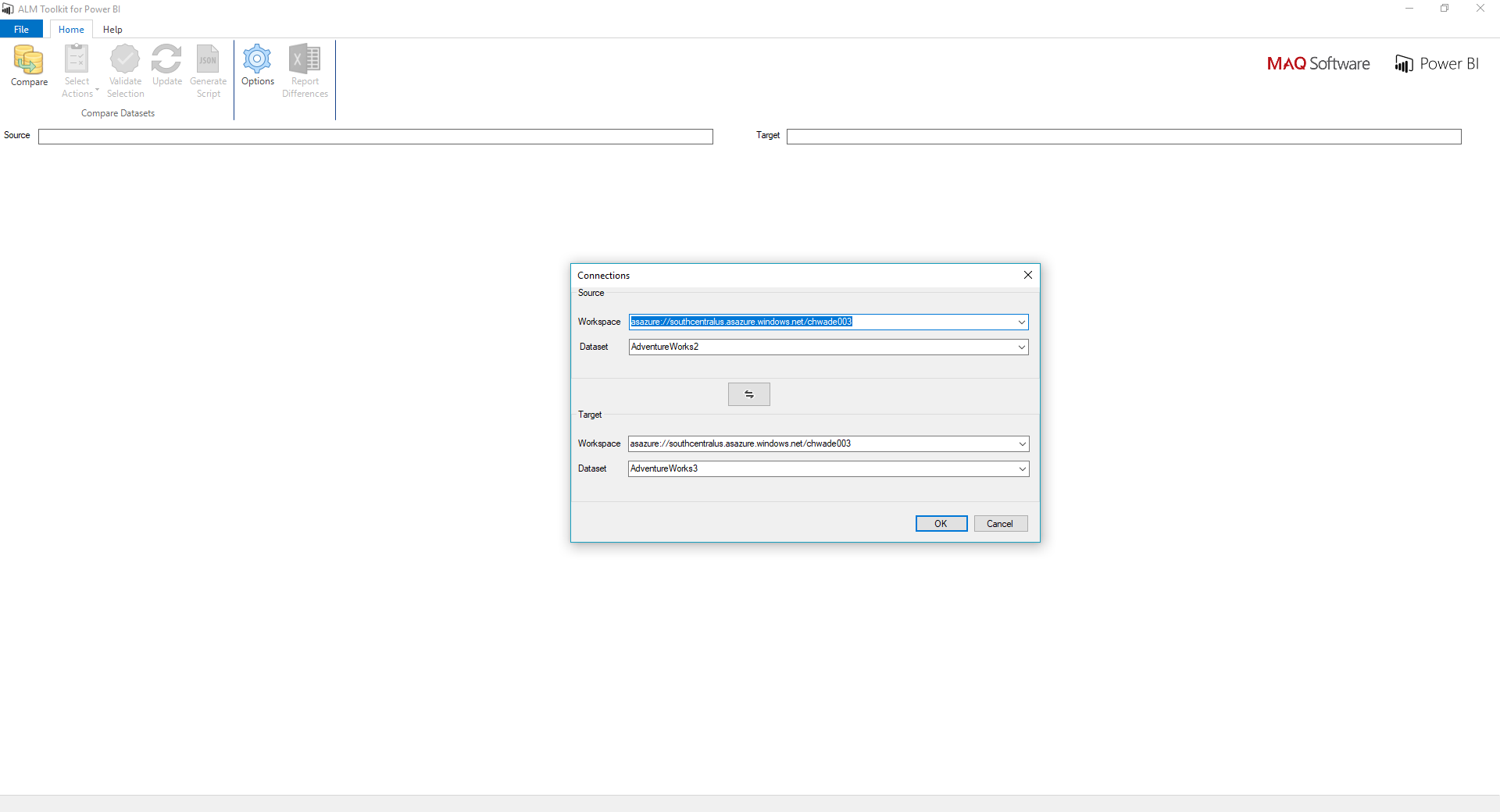 Figure 1: Source and target selection
Developers begin by selecting the source and target workspace and dataset (Figure 1). The differences window is then loaded along with a diff editor, allowing developers to see which definitions were updated (Figure 2).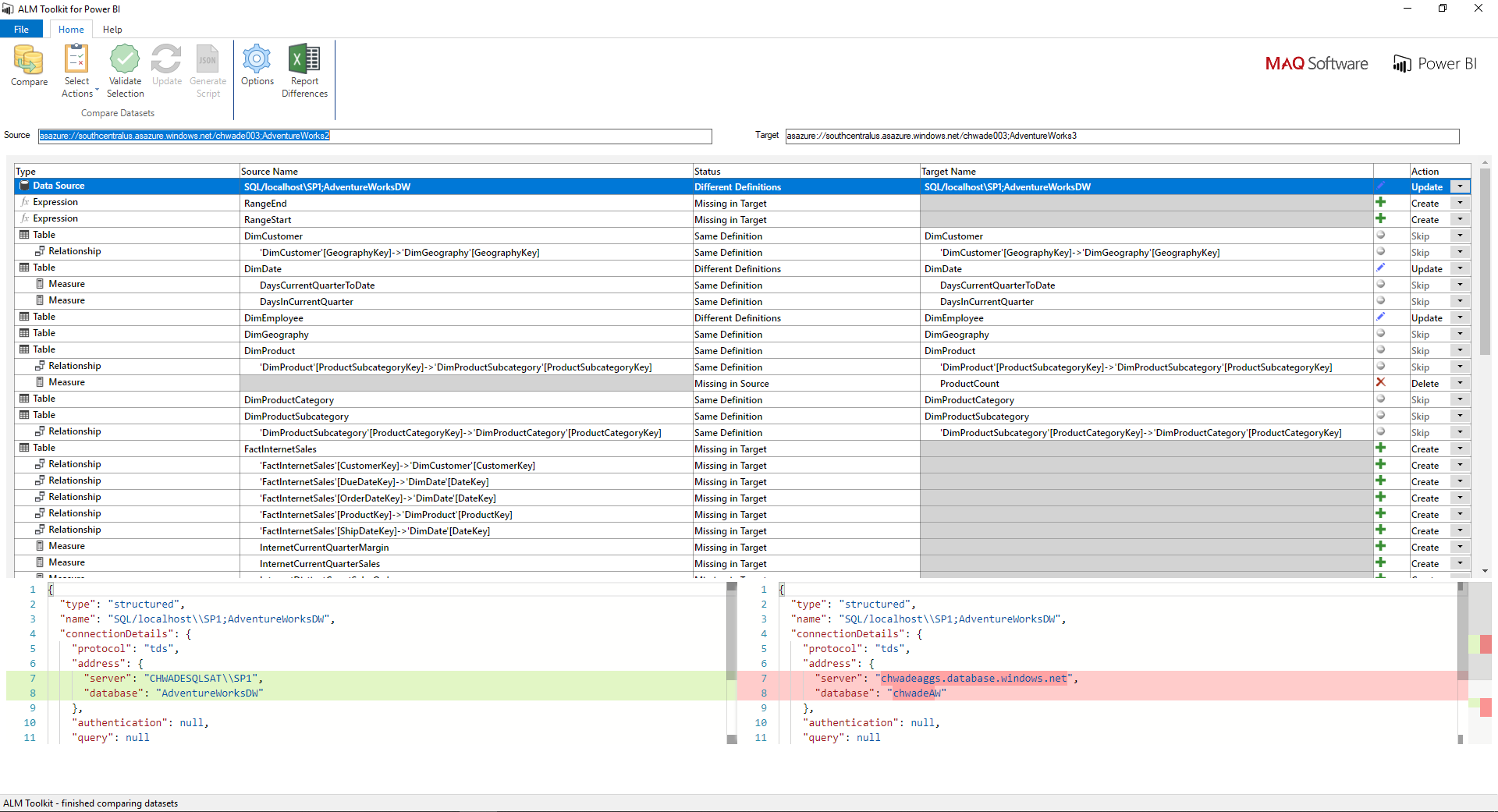 Figure 2: Diff editor
The contextual menu allows developers to skip multiple items (Figure 3). Alternatively, developers can click the notch next to any cell to select individual rows.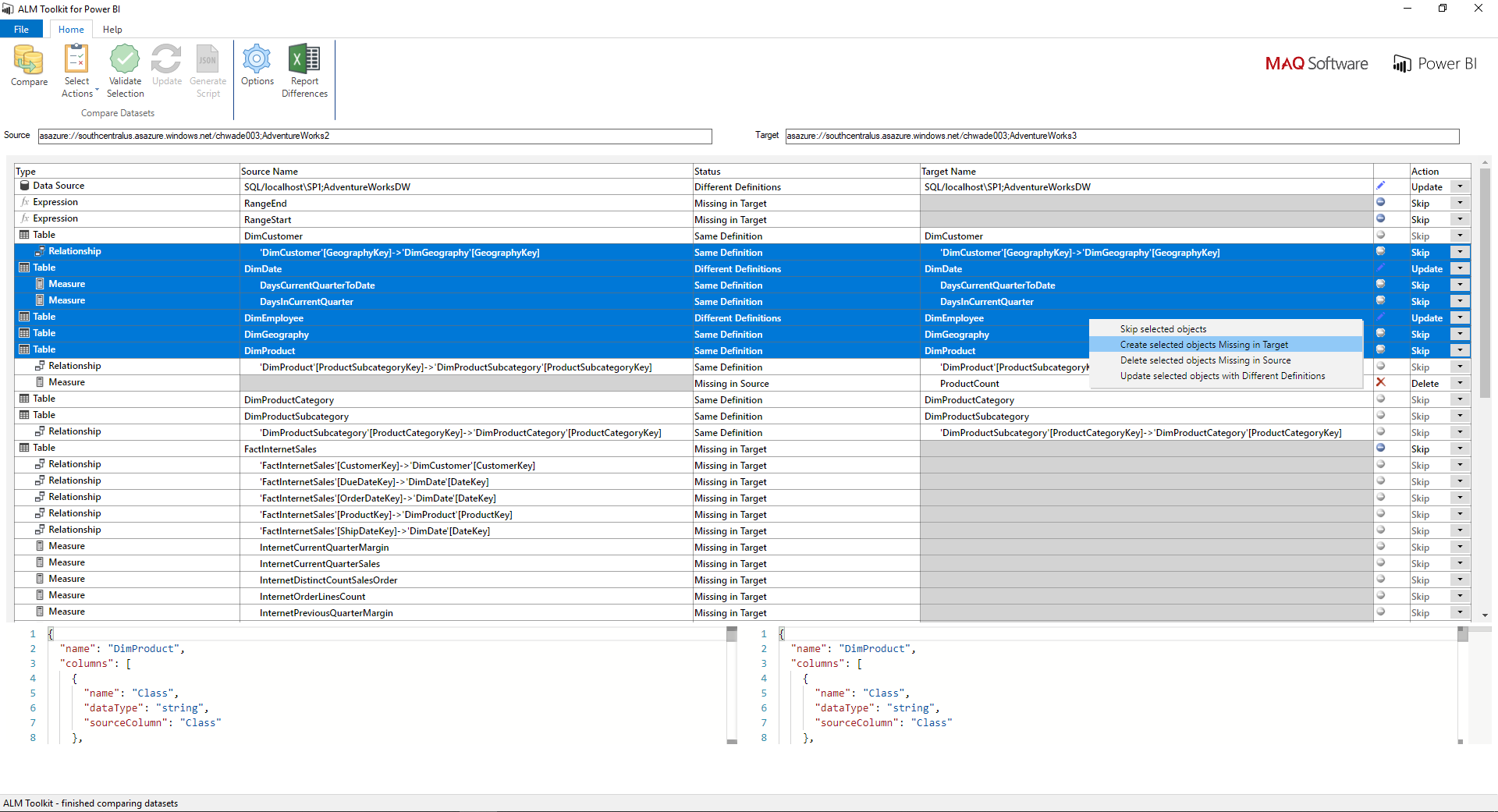 Figure 3: Using the contextual menu to skip items
If a developer does not select a parent node when creating objects, the toolkit will not create corresponding children. Similarly, if a developer deletes a parent node, the corresponding children will be deleted.
Once a developer validates selections using the validate button, he can then click the update button to update the target. Developers can also export a list of the changes into Excel using the Report Differences button. Developers can save the comparison and selections and later open the saved file if they do not want to update the target immediately.
Figure 4: ALM Toolkit featured at Microsoft Business Applications Summit