Our custom-built Emotion Analyzer can extract data from live video footage, recorded video, or static images. From the extracted data, the software recognizes faces and analyzes emotions conveyed through facial expressions. Emotion Analyzer then outputs the observed sentiment data graphically.
Key Highlights:
Used Microsoft's Cognitive Face API to identify sentiment person by person.
Used Microsoft's Emotion API to match facial patterns to emotions.
Extracted emotion data using Microsoft's Vision API.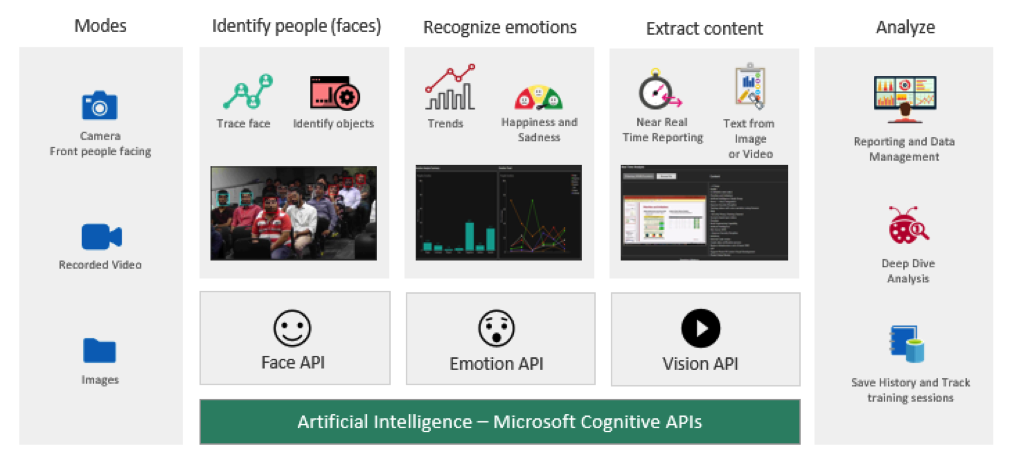 Figure 1: Microsoft Cognitive APIs
To analyze the audience sentiment, we started by breaking the video input into frames, which we gave as input to the API. The data returned from the API was captured and stored in a SQL server for deeper analysis.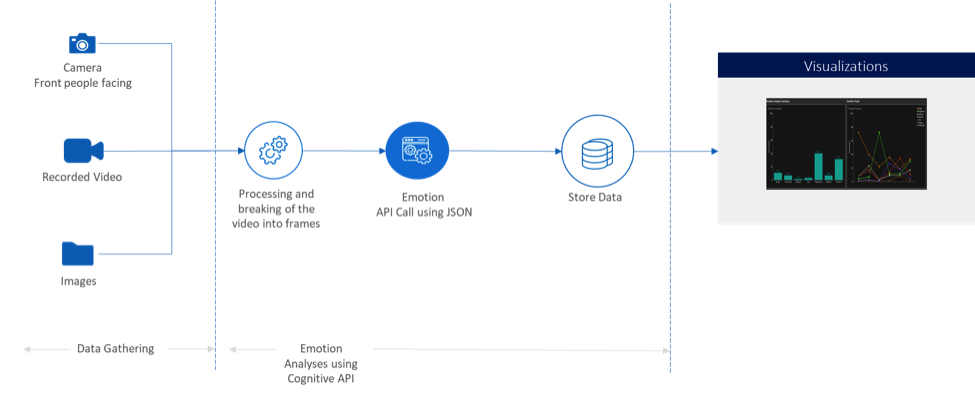 Figure 2: API Flowchart
Next, the software analyzed the observed audience feedback and plotted a distribution of various emotions including anger, contempt, disgust, fear, happiness, neutral, sadness, and surprise. These emotions are understood to be communicated cross-culturally through facial expressions and are difficult to hide or fake.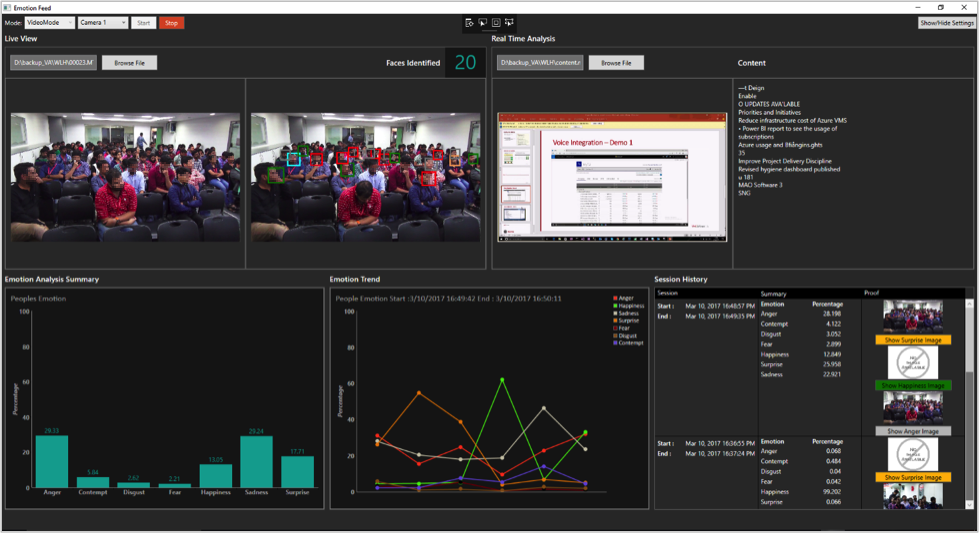 Figure 3: Distribution Analysis
To protect the privacy of audience members, Emotion Analyzer does not match faces to individuals or store facial recognition data.