MAQ Software helped design a cloud-based solution where authenticated users can view all the consolidated policies in real-time.
Key Highlights:
Used Azure App Service to pull data from diverse APIs and servers at scheduled intervals.
Used Azure Application Insights to track usage metrics.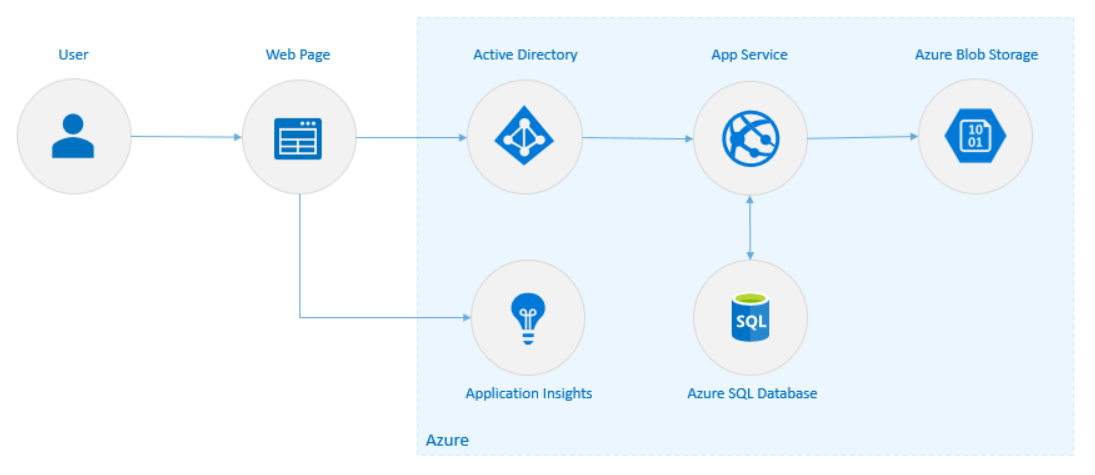 Figure 1: Policy database architecture
MAQ Software used Azure App Service to register multiple APIs including Graph and Azure Active Directory. We used Azure WebJobs to run programs that pull the policy data from the APIs and servers at scheduled intervals. Users are authenticated through Azure Active Directory. Connection strings and credentials are encrypted and stored in the Azure Key Vault.
The policy database—which includes policies, events, and internal messages—is hosted on an Azure SQL database. User file attachments associated with policies and events are stored in Blob storage. Azure Application Insights provides usage data including page views, unique user counts, and visits from external links.
We used Azure Cognitive Services to add Bing news functionality to the final product. Based on keywords, Cognitive Services pulls relevant news from Bing, which is updated daily.